Confused!!! Which package to choose?Talk To Us
Latest News
1. Stay cautious…….
2. All eye's on Crude ….


TECHNICAL LEVEL
NIFTY CASH FOR TODAY(10350.20)
Up Side Entry 10386 trade Above 10386 & Stay Above 10386
( 10 -15Min)
Next Level 10424 –10458 —10514 Trend Reversal Below 10351
Down Side Entry Point 10314 Trade Below 10314 & Stay Below 10314
( 10 -15Min)
Next Level 10276 —10242—10187 Trend Reversal Above 10350


Alert:--
(Weekly Level)

Major Level ( For Week 10486 Trade Above 10486 & Stay Above 10486
( 10 -15Minutes)
Next Level 10526 ---- 10566 ----10613 - - Trade Below 10455
Major Level ( For Week) 10419 Trade Below 10419 & Stay 10419
( 10 -15Minutes)
Next Level 10379 – 10339—10292
Trend Reversal Trade Above 10324
_____________________________________



Daily Research Report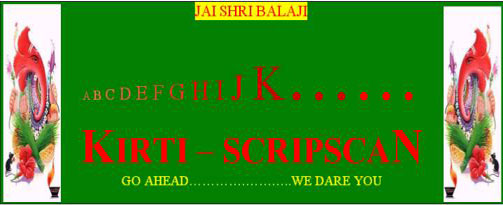 Lithium--The New OIL



The global automotive industry has made numerous product releases providing insight into electric vehicles becoming available by the end of the decade. Recent scandals around emission controls and growing international pressure on the automotive industry to cuts exhaust emissions has assisted to expedite the transition timeline. In recent weeks both Britain and Frances aid that new petrol and diesel cars will be banned by 2040, while the Chinese government has also indicated additional support to increase EV production by 2020. Further, decreasing battery prices coupled with increasing global manufacturing capacity has attracted investments into the entire supply chain from lithium exploration to EV manufacturing facilities. Battery prices have decressed from over $1,000 per kWh in 2010, to under $250 per kWh in 2016. During 2017 it has become evident that the electrification of the automotive industry is well under way with a dramatic shift expected to occur by the end of the decade driven by political, environmental and economic factors.
NOTE: This article is not an investment advice. Any references to historical price movements or levels is informational and based on external analysis and we do not warranty that any such movements or levels are likely to reoccur in the future.
GENERAL RISK WARNING
The financial services provided by this website carry a high level of risk and can result in the loss of all your funds. You should never invest money that you cannot afford to lose.